I got a bug to tell everyone about the sessions I'm looking forward to at re:Invent this year. Check it out.
I didn't pitch a talk for re:Invent this year, but I will be presenting. Come by the Open Source Zone (Third floor of the Venetian near San Polo and the Press area) on Tuesday from 1pm to 3pm and I'll be demoing our open source tool Steampipe and a number of the nifty things it can do to help manage your cloud sprawl and reduce risk in your organization.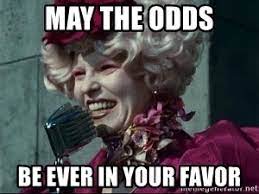 Pre-Registration opens on October 11th at 1pm EDT for a guaranteed seat in these sessions. I'm told that 25% capacity is reserved for walk-ups, and in the past there have been a number of no-shows. I've also been denied entrance to a colleagues presentation because they ran out of open seats, and AWS policy doesn't allow anyone to stand in the back. So may the odd be ever in your favor.