I found myself taking a new job this fall. One surprising aspect of that job was they had scheduled a company all-hands in Kuala Lumpur (KL) in mid-September. So after our family trip to Amsterdam, Finland, Sweden, and Estonia, I now had a trip to South East Asia on my calendar.
This post is mainly intended as random travel advice for visiting Malaysia, flying SkyTeam, dealing with internet access, etc. There will be minimal if any, cloud security content.
Itinerary
Since I was changing jobs (and my first day of employment was when I was in Kuala Lumpur), I decided it was silly to fly to the other side of the planet and not visit my friend who lives in Singapore. So my itinerary was:
Depart Sept 8th at 11:20 am (ET) ATL->ICN
Depart Sept 9th at 6:40 pm (Korea time) ICN->SIN
Arrive in Singapore at 11:55 pm
Spend Saturday and Sunday in Singapore
Fly from Singapore to KL first thing Monday morning
Work from KL for two weeks
Depart Sept 24th at 11:30 pm (KL time) KUL->ICN.
Have a 12-hour layover in ICN
Depart Sept 25th at 6:40 pm (Korea time) ICN->ATL
Land in Atlanta at 7:20 pm - go through Global Entry, get my luggage and book a Lyft home.
Flight to Asia
The new company wouldn't spring for everyone to fly business class, but I did decide to personally upgrade myself to Delta Premium Select (DPS) on the ATL->ICN leg. The upgrade only cost me a few hundred dollars, and I'd say it was worth it. DPS doesn't have lie-flat beds, but there is a lot more legroom and a wider seat. My total flight time to Singapore was just over 24 hours (including a 3-hour layover in ICN). I knew I would have to time my rest if I was going to adjust to being 12 hours ahead of Atlanta time.
The tray tables were inside the armrests, which I wasn't too happy with. I guess I preferred the seat back tray tables. The seat had an electrical recline and leg rest, but the leg rest didn't move more than about 15-20 deg from vertical. I didn't find any comfort difference between using it or not. The recline, however, was much better than in economy.
The food service was a bit weird. Our main meal was right after takeoff, which made it a lunch for us on Eastern time. There was a small snack about 6 hours into the flight and a very light breakfast when we landed (at 2 pm Korea time).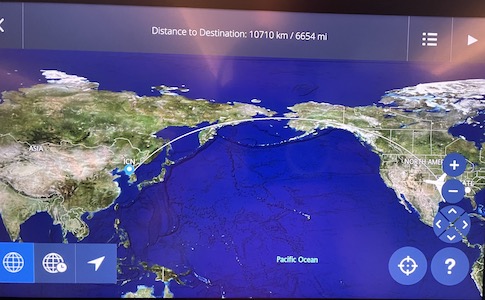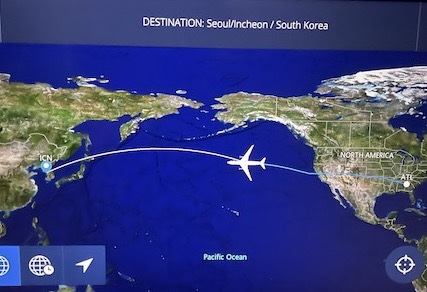 Wifi worked very well on the flight over the US. I slept for a good portion over the North Pacific, but the few times I tried to use it, it seemed to be working. I woke up to the news of the Queen's passing and used the wifi to follow the news coverage from various sources.
Landing in Korea, we went through security screening right away. ICN was very quiet. I think Korea is finally opening up after the pandemic. Delta didn't require masks on board their flight at all, and I don't recall if ICN required it or not. Most people were masked in the airport. After passing security, during a cursory pass of the Duty-Free stores looking to see if there were any whiskies I couldn't find at home, I made my way to the KAL Prestige Class Lounge. Since I got Platinum status on the way to Finland, I was eligible to use the KAL lounge with my non-DeltaOne/Prestige class ticket.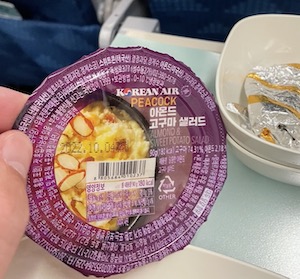 KAL lounge was quiet - maybe only about 20% full. The food selection was somewhat sparse, but I'd eaten three meals on the plane and wasn't all that hungry. The KAL lounge did have a shower, and the ability to wash up and change clothes made a major difference in how I felt.
The KAL flight from ICN to SIN was about 6 hours. I was in economy because Korean Air only has Prestige Class and economy. There was no Comfort+ or Premium Economy. The flight wasn't full, and I lucked out there was no one in the middle seat.
I arrived in Singapore late at night - I don't remember much. I recall Korean Air telling everyone they must wear a mask while deplaning. But in Singapore airport, about a third of the people weren't masked. Immigration was seamless.
Digital Life in Asia
The last time I visited Singapore, I had to buy a local SIM card for cellular data. Ubers were plentiful. This time, my T-Mobile had roaming, but the app for booking cars was Grab. While in the US, I couldn't set up my Grab account, so I was scrambling to add my credit card while in the Taxi line leaving Changi. I eventually gave up and used a credit card for a taxi.
For cell data, I got a plan from Airalo - 5GB for $20 that works in Singapore, Malaysia, and Korea. I've used maybe half of that 5GB in the two weeks I've been here. The ESIM was easy to install, but I did have some issues "roaming" from Singtel to Digi when I landed in Malaysia. Data didn't work on Singtel, even though my phone thought that was preferred, so I ended up reverting to my T-Mobile 256kbs plan for a bit to get out of the airport. Roaming issues aside, I highly recommend Airalo for data roaming. It worked great.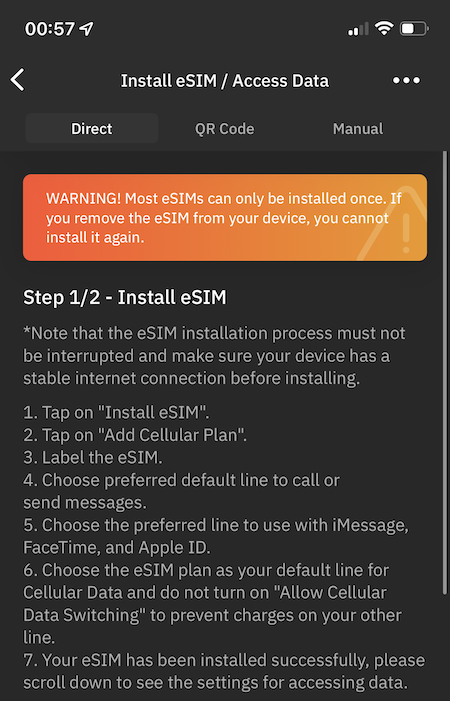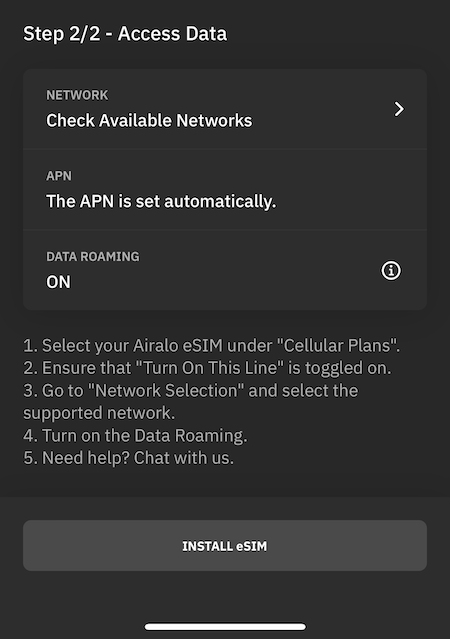 Even though I had set up and configured Grab in Singapore, when I arrived in Malaysia, I had to "do a selfie" to book my car to the hotel. Because my data was on the slow TMobile roaming, it took a good 10 minutes and many attempts to get it to work. I used the 45-minute taxi ride from the Airport to downtown Kuala Lumpur to fix my phone data by explicitly assigning my ESIM to the Digi network.
I was able to easily get both Singapore dollars and Malaysian ringgits from the ATM at the airport. I didn't use any of my SGDs, but the ringgits got used for street food. Visa was taken most places. My American Express was only taken at the hotels.
Singapore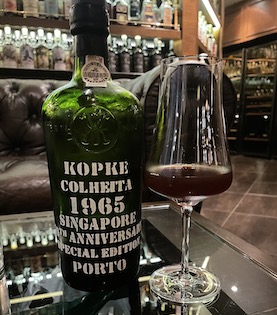 I loved Singapore when I visited in 2016. It's got all the cosmopolitan nature of New York without any of the crime or cold. I could totally see myself moving there or living there part-time. My friend and I boozed it up with a wine tasting; then we descended on a whiskey bar The Auld Alliance. I got to sample a number of Lagavulins. My friend had some Rye from 1863 - we had to explain to the staff it might not have been from the United States. Depending on the state where it was distilled, it might have been the only Confederate whiskey in Singapore. We both sampled some 1965 Kopke Port.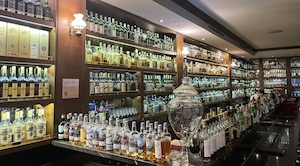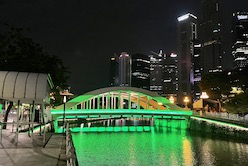 Getting to Malaysia
My flight from Singapore was on AirAsia - It cost me $80. I've not flown a discount airline in many years. In fact, I've not flown on a non-SkyTeam flight since my last trip to Singapore when I took a flight from Singapore to Manila on Singapore Air.

Booking on AirAsia was fine. The flight was cheap. It was only one-hour airtime from SIN to KUL. We landed in KLIA2, which is apparently a different airport from the main Kuala Lumpur airport KLIA1. When I booked the flight, I (perhaps foolishly) paid for the up-charges of checked luggage, water on board, and priority baggage retrieval. Not sure I needed it, but it was only like MR20, and I didn't need any hassles. The day I arrived in Kuala Lumpur was the day I started my new job.
Kuala Lumpur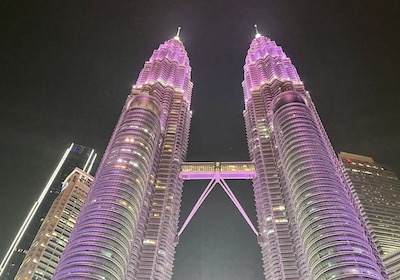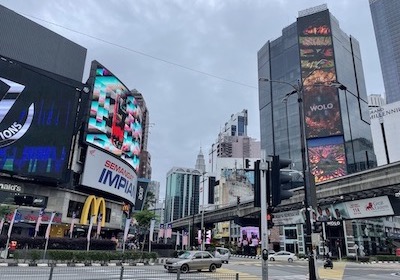 I was very impressed with KL. I was expecting it to be a bit of a letdown after Singapore, but in a way, it was more vibrant. We were all holed up at the Equatorial. I cannot recommend that hotel more. It was clean, modern, the service was excellent, and the location was perfect. They had the best shower head ever (probably because they didn't have EPA flow regulations like we do in the US).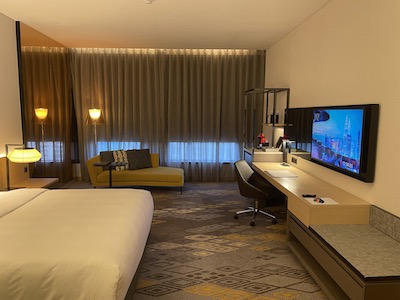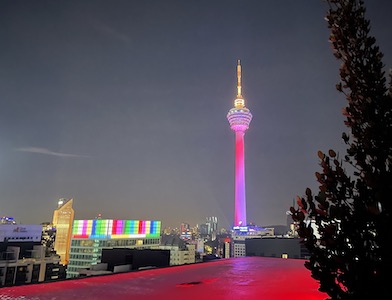 I had a great time meeting my new co-workers and exploring downtown Kuala Lumpur. After the team left, I stayed for a day and got some excellent Black Pepper Crabs at a Malaysian version of a Hawkers stand as my solo birthday dinner.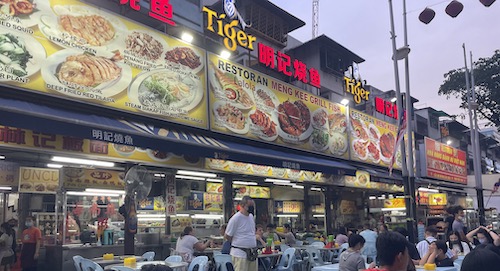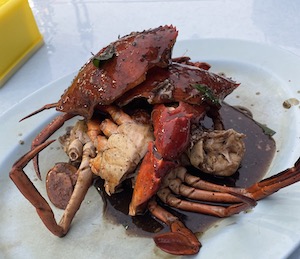 Getting home
Departing Kuala Lumpur and getting home wasn't too eventful. When I got to the airport (KLIA1 this time), I had a bit of a wait before the check-in desk opened so I could check my bag and get a boarding pass. I normally don't check, but since I had a long layover, I decided I didn't want to worry about lugging it around. When I checked in, I got both a boarding pass and a lounge invitation. Korean Air doesn't have any of its own lounges in Kuala Lumpur, they partner with Malaysian Air. So I got to check out their lounge.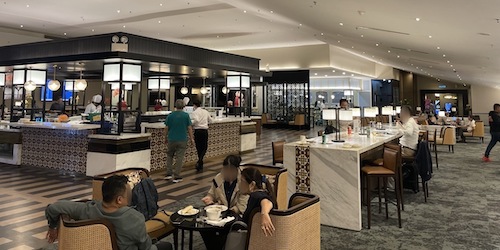 I was scheduled to give a two-day class on Wednesday after I returned, so I was very concerned about getting back onto East Cost time. Since I arrived back in Atlanta around bedtime, I decided when I woke up on my last day in Malaysia, I'd switch to US time. I stayed awake watching movies on the KAL flight from Kuala Lumpur to Incheon. I landed, and once I went through security again, I went to the KAL Lounge. They had "quiet rooms", so I grabbed two glasses of Glenmorangie and found myself a chair to sleep in. I slept for about six hours of my eleven-hour layover. Once I decided I'd done enough sleeping (around 3 am at home), I took advantage of the KAL shower and did some last-minute prep for my class.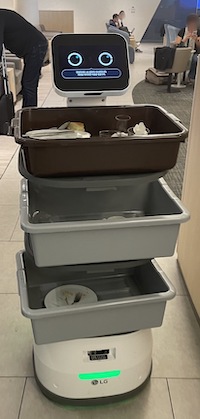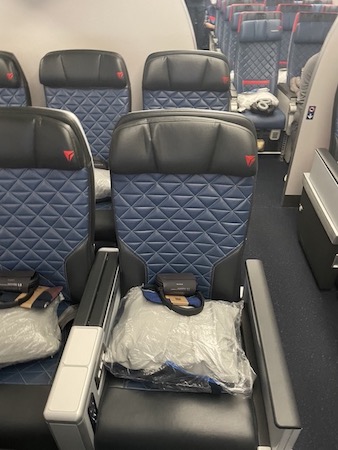 One thing I've noticed: On flights landing in the US, everyone must show their passport at the gate before the boarding period. I've not had to do that on any other flight, so it must be some DHS rule or something. It caught us up in Amsterdam this summer, and so I decided to have a bit more time at the gate before boarding in case it was a rule in Korea too. I had to show my passport to a Delta "Security" agent to put a sticker on my passport.
On the last leg of the flight, I mostly stayed awake. I caught up on all the episodes of House of the Dragon and finished the presenter's notes for my class.
When I arrived in Atlanta, I went to the Global Entry kiosk. It took my picture but didn't ask to see my passport. I then went up to the immigration officer, who looked at me, asked "Mr. Farris? Do you have anything to declare?" and sent me on my way. At no time once I landed in the US did I have to show my passport. Rather scary, I could have accidentally left it on the plane and wouldn't have realized that until my next international flight.