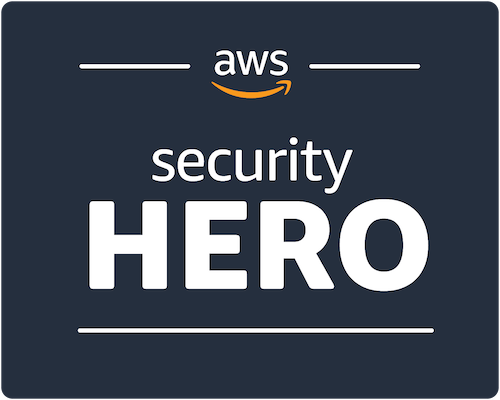 I've apparently been selected as one of the first cohorts of AWS Security Heroes. I was hoping for the title of Microsoft Security Villian, but I've got to admit I'm pretty honored.
Cloud is Hard. Cloud is harder when you don't have massive cloud security and governance teams. You go to the cloud with the AWS you have, not the AWS you want. Engineering compromises are made. The expense of later going back to retrofit and changing those engineering choices is expensive. I love having those conversations with teams. Helping them understand what they should revisit and what's working for them, and what they should keep.
Couple this with the fact that AWS is changing massively. I was having a conversation with an engineer on logging, and they pointed out to me that CloudWatch has new cross-account capabilities. Looking at the announcement date, I can tell why I missed it. I was out late partying at re:Invent and not reading every blog post.
Security is about trade-offs. Not every organization can afford a top-tier program. It's imperative that we in security are educating our builder community about actual risks and not regurgitating CIS Benchmarks and sending officious little emails about every unencrypted EBS volume. I started breaches.cloud to document actual cloud security risks and be able to describe them in ways that builders understand.
This is probably a good time to talk about some of the things I'm working on:
I also want to thank the AWS Community Builders program for having me the last year. Jason Dunn and his crew have been fantastic to work with and I highly recommend folks check that program out.